We will be at Design Festa vol.39
We are going to have an exhibition booth at International Art Event "Design Festa" on May 17th and 18th. It's held at Tokyo Big Sight.
On their web site, Design Festa is
a biannual international art event at which anyone with original work can exhibit. 10,000 artists exhibit, buy and sell work in a staggering variety of mediums, pumping this two day event full of artistic chaos!

Artworks bursting with creative spirit converge within a vast spider's web of innovative energy, theatrical art, culinary cuisine, spur of the moment impromptu performances, cutting edge fashions, catwalk shows and so much more.
This is one of the biggest art events in Japan.
There were 382 booths at artDive which we participated in(we thought it was big) but this Design Festa will have 3000 booths. Surprisingly that's about 8 times as large as artDive!

How we know about Design Festa
We've been searching or getting information about these art events since we exhibited at artDive.
Before that, we didn't know anything about art events and even very famous ones.
Anyway, we met a shop owner called "tataguti" at artDive and she told me that Design Festa was a great event to show our products because so many people were coming to see and buy them.
Then we became to think that was a good opportunity to show customers what we are doing and making.
However, this event is not such as an ordinary art event like you pay the fee to participate and you can have an exhibition booth.
Tickets for booths used to be sold on the first-come-first-served basis. But now they are giving by lottery.
(Because an organizer wants to avoid that the server is down after too many people apply for it. Apparently that happened before)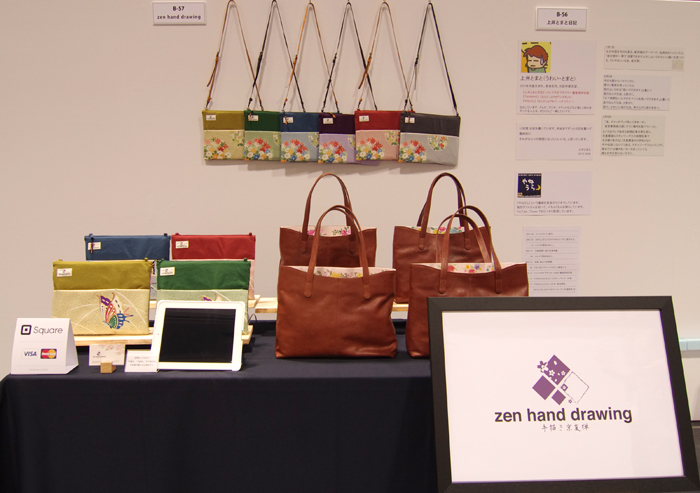 After the result announcement
After artDive 2013 is done, we checked Design Festa's website. And luckily, they just started to accept applications so we decided to apply for it. We were thinking that we hoped we could win the lottery or we would try for the second offer rather than we really were eager to win it because participants were chosen by a lottery as we mentioned.
And it was the announcement day yesterday.
We got email and it said "You won the lottery!"
We are very happy we are having an exhibition booth on May 17th and 18th.
If you have time, come and see our booth and other great 3000 ones.
Details
Dates
2014/May/17-18th
Time
11:00 – 19:00
Fee
1day 800yen(advance)1000円(doors)
2days 1500円(advance)1800円(doors)
Check here for more information.
Place
Tokyo Big Sight West Halls
3-11-1 Ariake, Koto-ku, Tokyo 135-0063
Tokyo Big Sight
*We'll tell you our booth number after we get more information around the end of March.