zen hand drawing has been launched
Hello. We finally launched our website and online shop.
My name is Ryohei Yamamoto. I'm the proprietor and producer behind zen hand drawing.
How we started zen hand drawing
As I introduced myself on Brand story, we used to make only Kimono and obi(girdles for Kimono) using the Japanese traditional dyeing techniques called Tegaki(hand drawn) Kyo-Yuzen
However, times have changed, and since the number of people who wear kimono, as well as the opportunities to wear it, have decreased, it would not be out of place to say that Kyo-Yuzen is in a precarious situation, like a candle flickering in the wind.
Use this techniques something else
Then zen hand drawing makes something useful in your dairy life with Tegaki(hand drawn) Kyo-Yuzen techniques. I believe that craftsmen will again increase in numbers if we provide more works for them.
First of all, iPad bags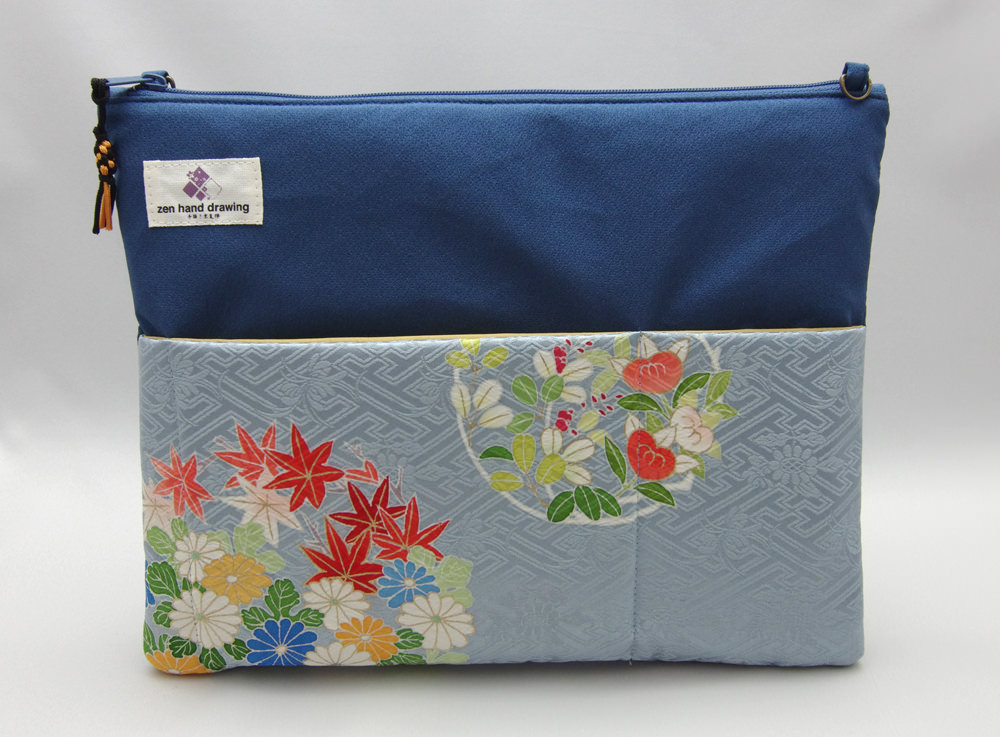 Honestly, I couldn't manage to come up with goood ideas for new products in the beginning. But since I took a lot of time to talk to our craftsmen, friends and family, I finally came up with this idea which is making "iPad bags". Everybody loves iPad, eh?
This is made exactly the same way as we make Kimono following over 10 steps to make with the dyeing techniques. And to make something new, we need to make our products unique and special. They are not supposed to be like the ones sold in many souvenir shops.
To make them unique and special,
we use the leather strap
we make designs nicely
we put gold leaf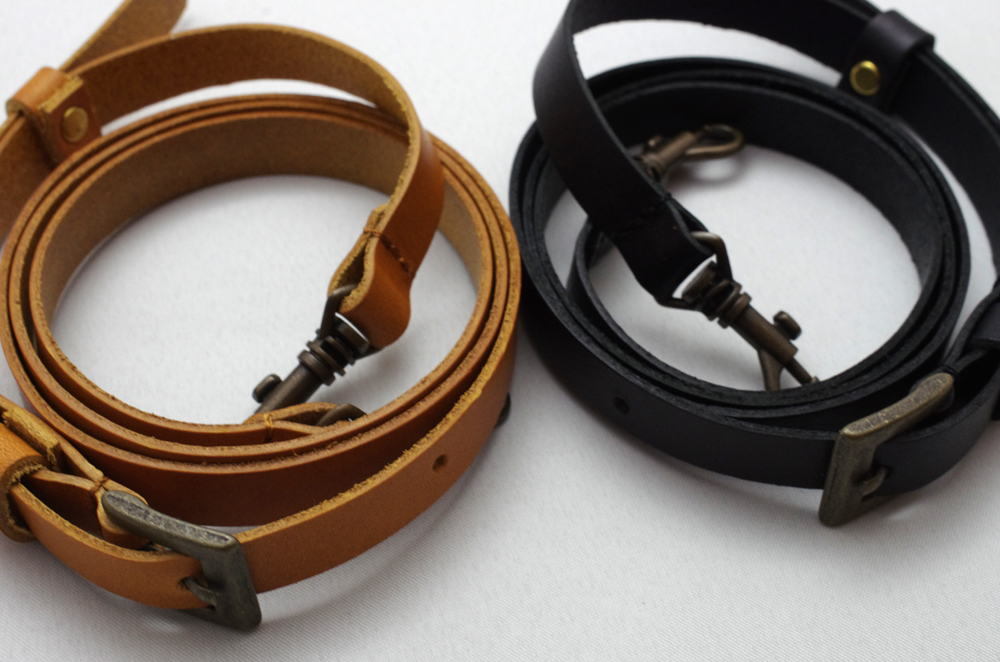 Our iPad bags could be used not only for carrying your iPad or other tablet PC, but also as a shoulder or clutch bag for when you go out.
Introduce our craftsmen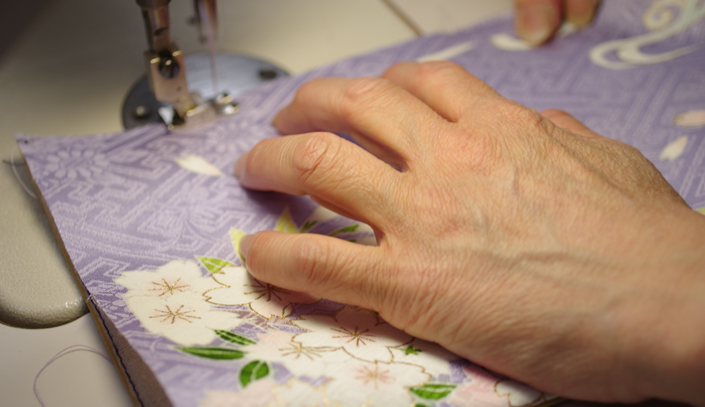 On this blog, we are going to introduce what our craftsmen are doing or what they are working on. Then we hope that you are interested in our works and Tegaki(hand drawn) Kyo-Yuzen.